A fireplace will always be something personal. That's why we can never tell you which fireplace is best for you. What we can tell you is which are the three bestsellers in the winter of 2018/2019. Why? Read here!
1 | Derby 3
The high window of the polished or non-reflective glass guarantees a feast for the eyes. That truly gives you a better view of the fire in this beautiful gas fireplace. It ensures warmth and ambiance. This fireplace is also available with a choice of various rear walls and decorations, such as wood, grey pebbles or marmersplit (white pebble stones) – it all depends on your personal taste. Are you familiar with the floating frame? That makes our fireplaces seem as if they are suspended. Not only spectacular to see, but the control system of the fireplace is neatly out of sight.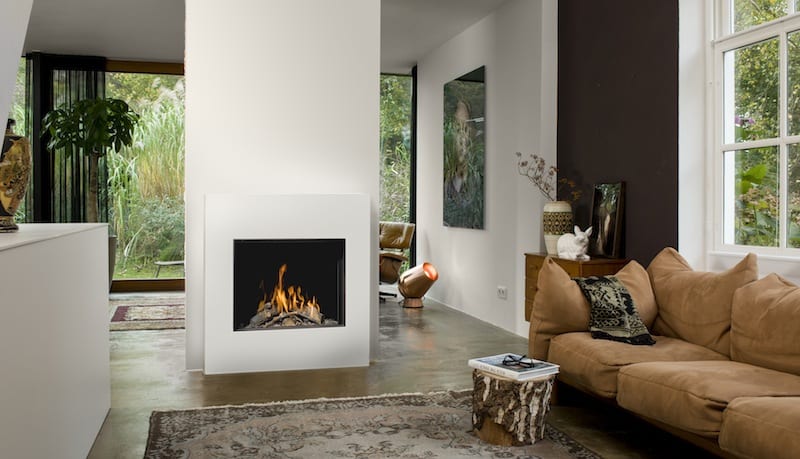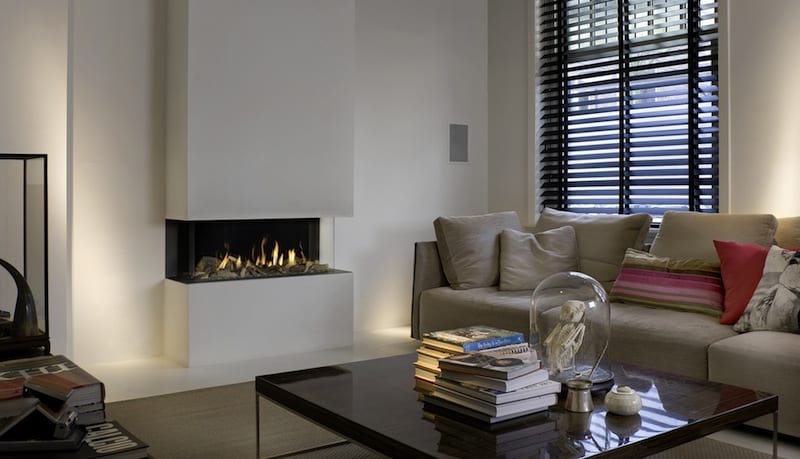 2 | View Bell Medium 3
A gas fireplace as it should be: to amaze you. Why is the View Bell Medium 3 so popular? The fireplace has a sleek and modern design and the fire can be viewed from three sides. And if you have no idea how to combine a television and a fireplace in the same room, then this fireplace has the answer. This built-in model goes very well with a wall unit that also accommodates a TV.
3 | Unilux-6 65
What do people adore so much in this compact, stylish, wood-burning fireplace? With its minimal built-in depth, the Unilux-6 65 fits perfectly even in a somewhat smallish living room, kitchen or bedroom. Because you can choose from various frames, this fireplace can be adapted to your individual taste and interior design. An additional bonus: the large window surface gives you a lovely view of the dancing flames. Due to the advanced combustion system, you need less wood for burning. That means your house stays nice and warm while using less fuel. That makes it a very economical choice!